Do not settle for simple uniforms. Customisation goes a long way—especially for school teams and businesses.
With over 50 years' experience Classic Uniforms & Sportswear (CUS) specialises in bringing your designs to life with our embroidery and printing services in Wellington. From Corporate Uniforms and Certified Trade Workwear to Promotional Merchandise and Sportswear, we can provide it all.
Contact us with your company or team logo and we will arrange a free quote and free artwork for you to review. Don't have a logo or have an outdated logo? Contact us and we can help with custom ideas and concepts. Our embroidery and printing services accommodate any need or occasion. CUS will assist you with the entire process: from the initial artwork to garment selection.
CUS offers our customers a wide assortment of available services including Embroidery, Screen Printing, Applique and Digital Transfers. We offer heat set transfers for sports numbers, team and player names and create custom sublimated uniforms.
EMBROIDERY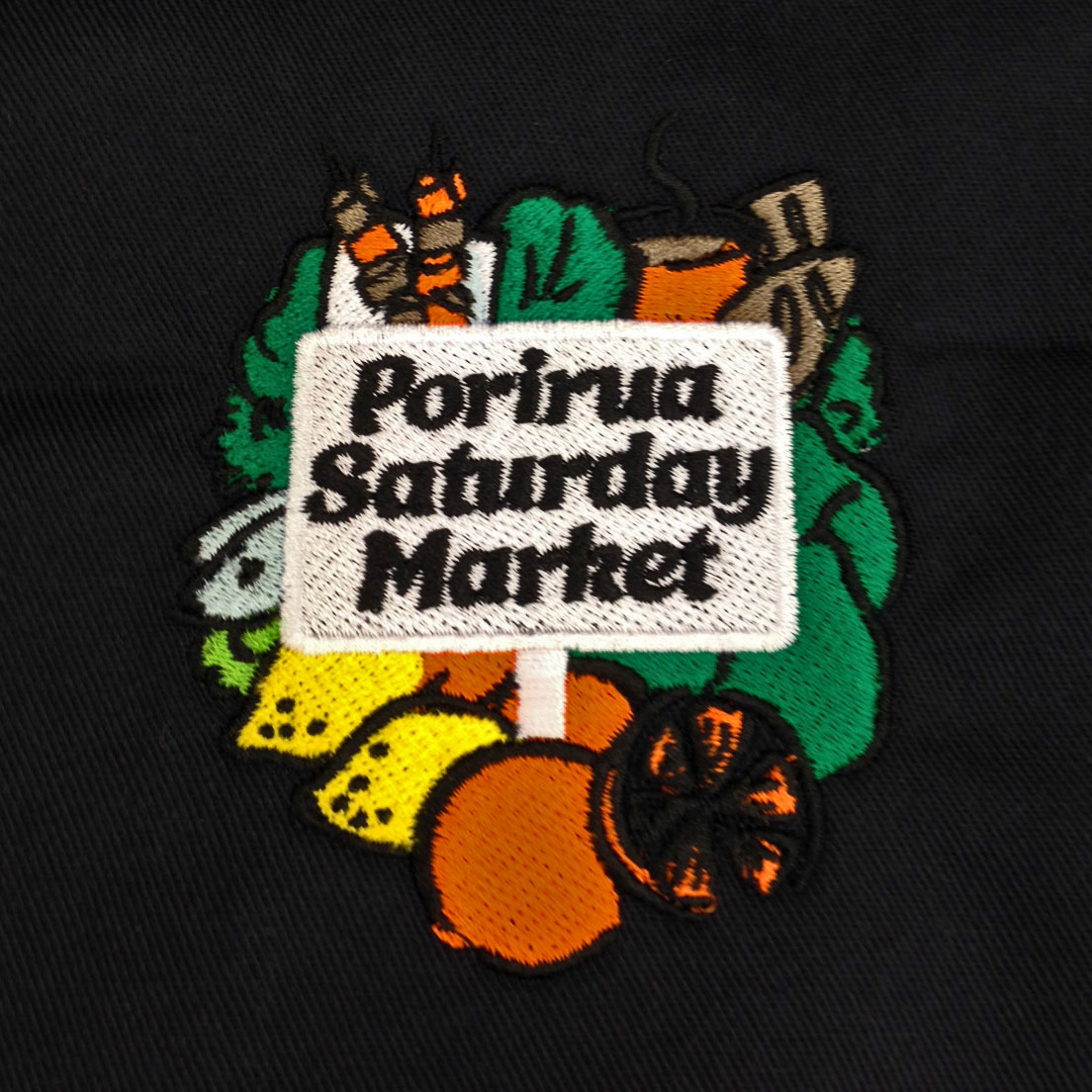 In general, embroidery is considered a polished and classy format to present a design. An embroidered logo is the preferred way to decorate a garment with a logo by many companies. Due to thread having dimension, an embroidered logo ends up being three dimensional. In addition, embroidery thread is coated and therefore has a sheen that helps the colours pop to attention.
SCREENPRINTING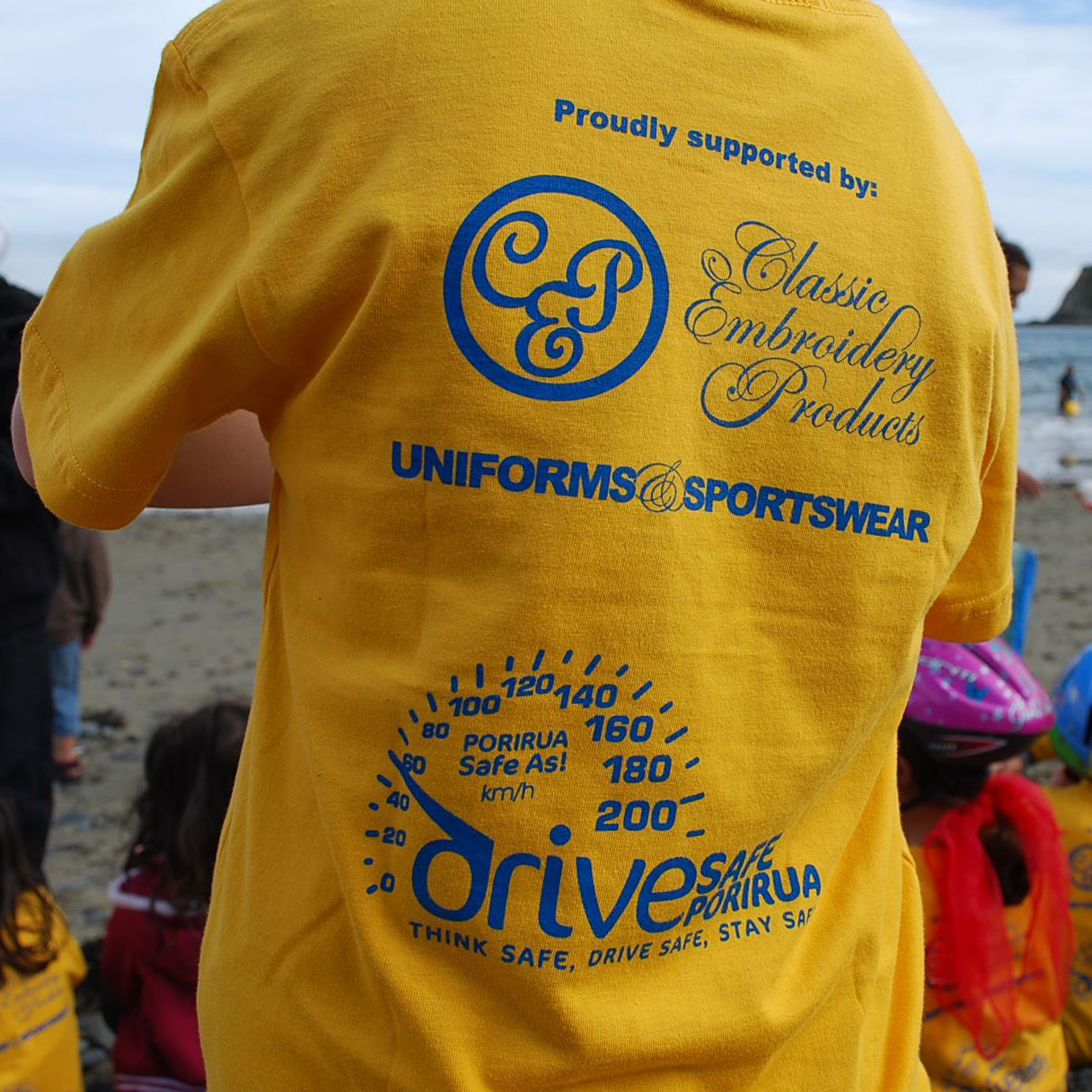 Screen Printing is an eye catching and effective way to promote your business. It is a widely used technique as it allows the printing of large and often detailed designs onto garments in vivid colours. If you need to do a large full-front or full-back design on a garment – screen printing is the best choice – please note we can screen print up to a maximum of 6 colours, if your design exceeds this limit it may be worthwhile to supacolour your design alternatively.
SUPA COLOUR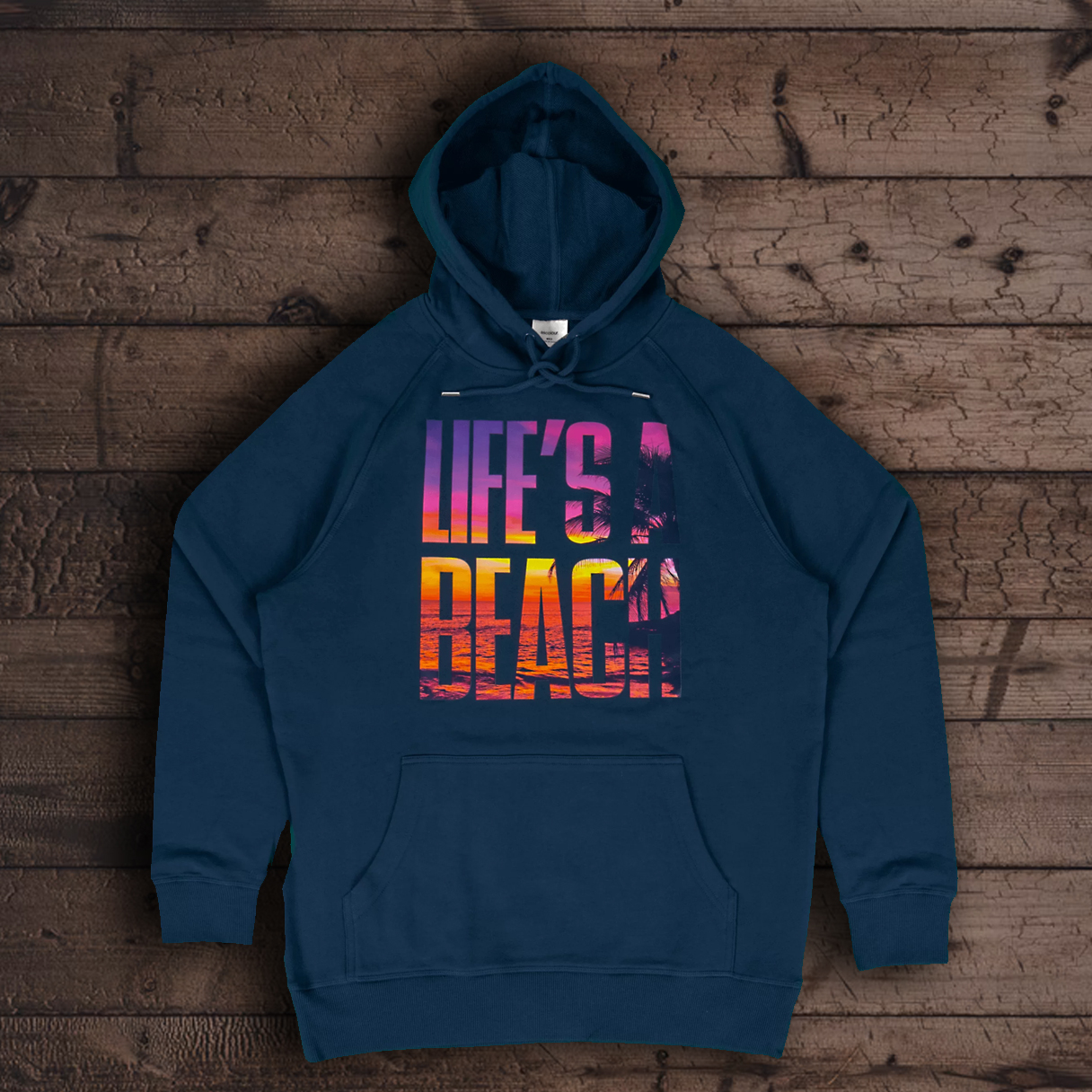 Supacolour is an innovative process which offers high quality heat transfers produced on recyclable paper using water based inks – without any harsh or toxic chemicals. There are no limitations with Supacolour. This method allows us to capture the fine details of a design and heat transfer these in endless colours and gradients. We will ideally need your design in a vector format and some garments may not be compatible with supacolour heat transfers.
SUBLIMATION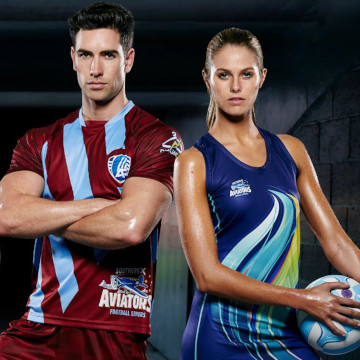 Sublimation is the process of creating a custom uniform, all designs and colours selected are sewn into the garment to create an imaginative and unique design specific to your desires. Sublimation is offered in four specific 100% polyester fabrics and we allow customers the opportunity to size up their teams. The last step is a computer-generated graphic for you to review and make changes. You can get more info on sublimation under the 'DESIGN YOUR OWN' tab.
VINYL PRINT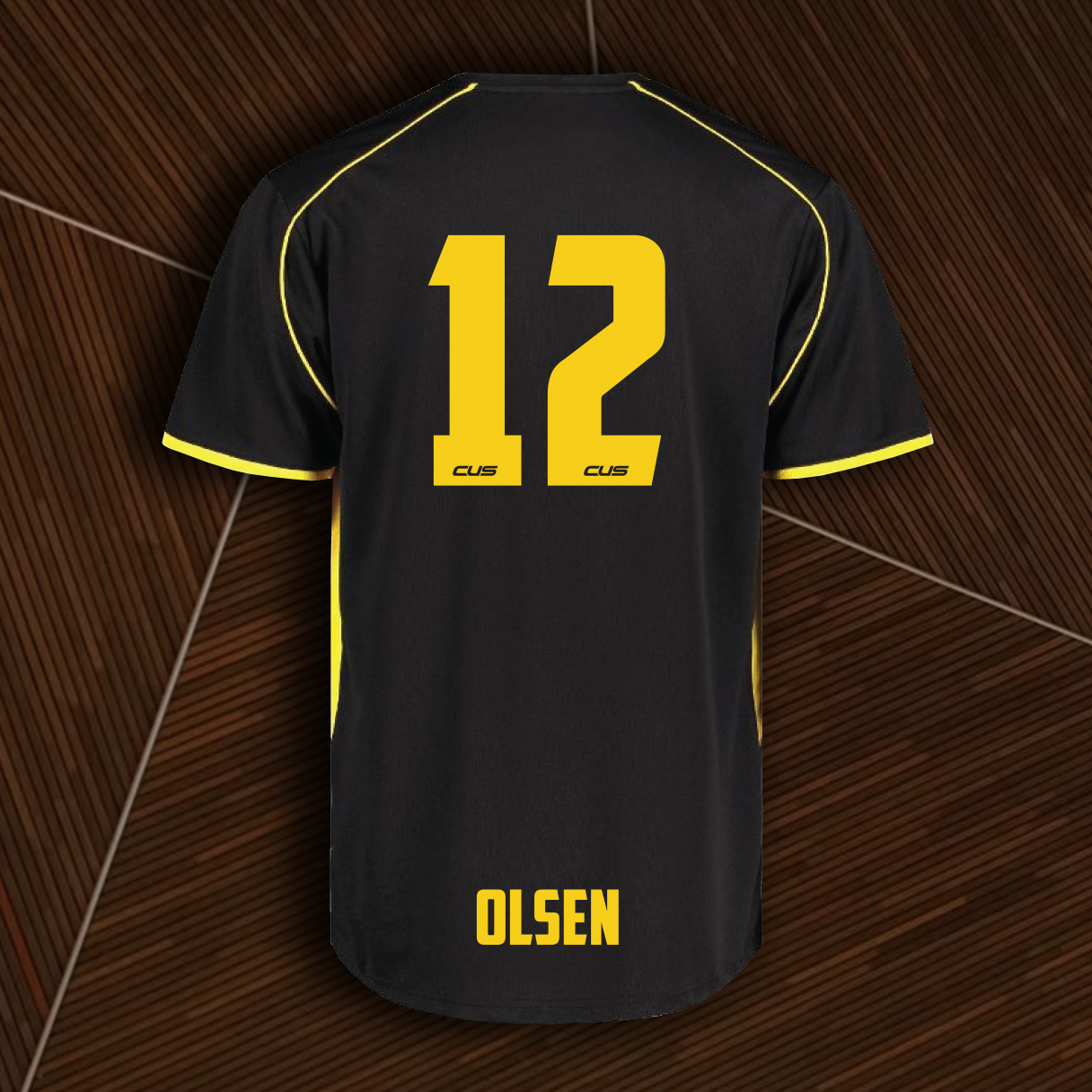 A vinyl print is the standard method we use to put a simple design onto our garments. If you are looking to print plain text, names, or numbers a vinyl print may be the best method for you. We have templates of pre-selected fonts for customers to choose from making this process quick and effective. A common example of vinyl printing is names placed on the bottom back of sports and school hoodies.
APPLIQUÉ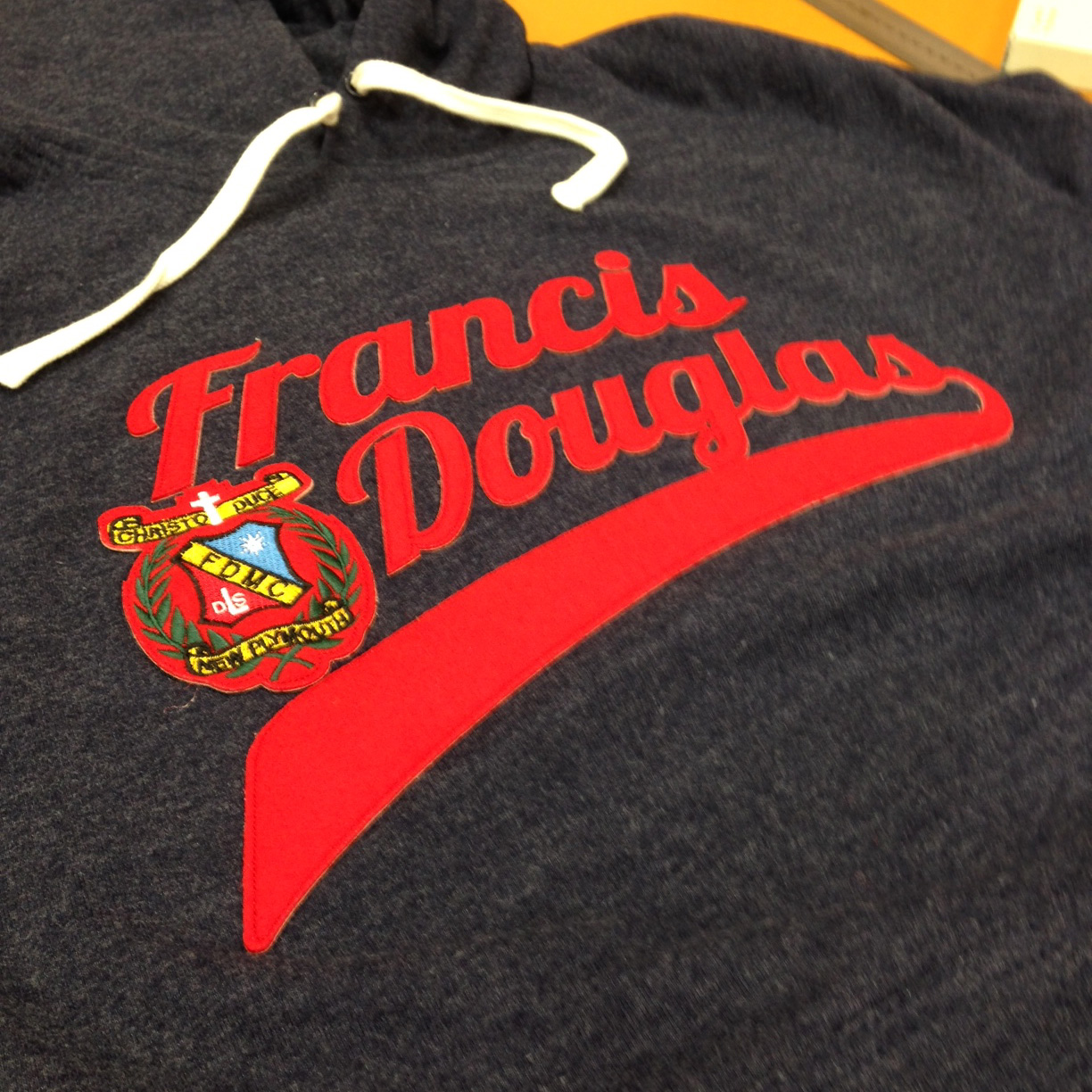 Applique is a sewing technique in which patches of fabric are cut and layered on a foundation of fabric and then stitched in place either by hand or with a machine. The edges of the design are then turned over or covered with decorative stitching. Applique is used worldwide as a decorative technique for banners, clothing, and display items. An example of where you may use applique is on a letterman jacket.